Limited edition etching by Benjamin Brett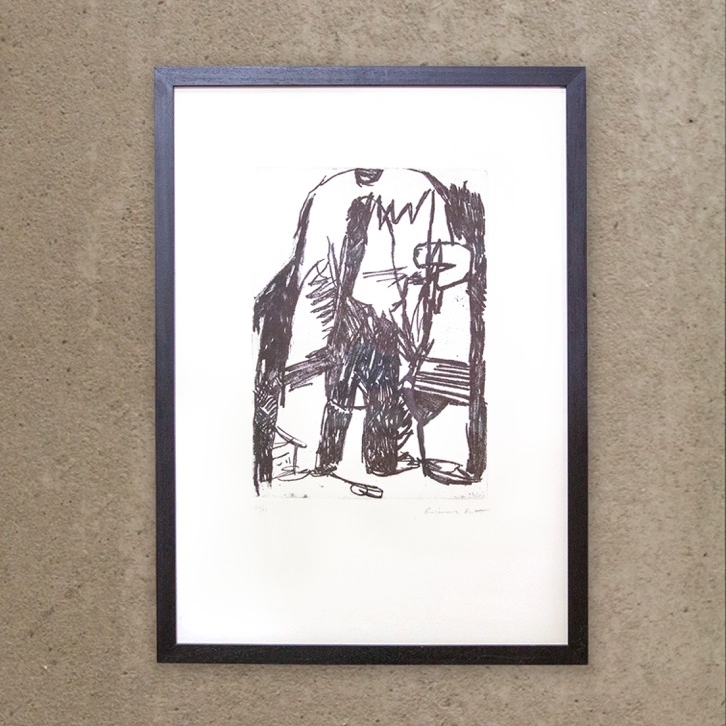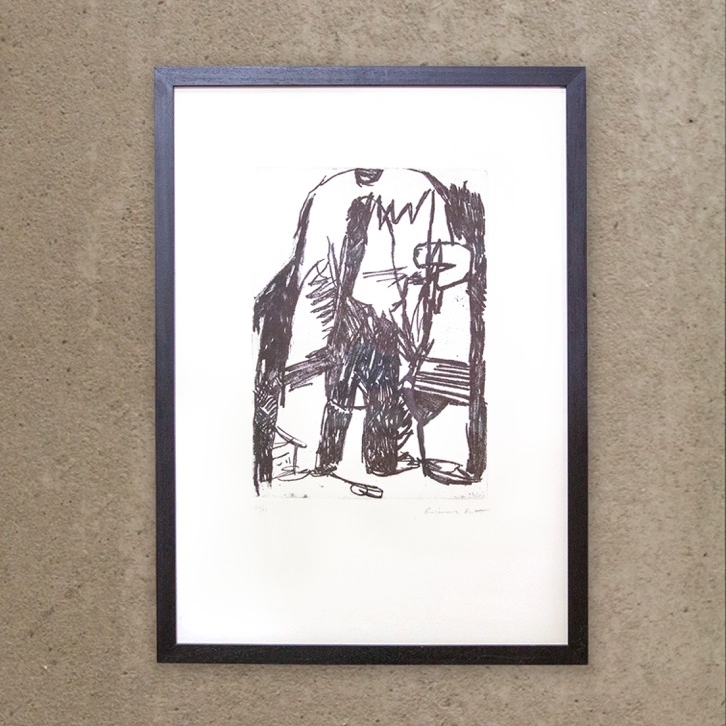 Limited edition etching by Benjamin Brett
Untitled, 2014
Etching, soft ground
Signed and dated on the front
70 x 50 cm unframed
Edition of 30 plus 5 artist's proofs
(BB-0003)
Curated section of Villa Lena Limited Edition Etchings x Il Bisonte, Florence
We present a small curated selection of etchings produced by Villa Lena Foundation in the past few years.
Four emerging British artists, past residents at Villa Lena, present visual studies on the classical subject of Figure and Landscape.
Benjamin Brett's work presents cohabitation of recognisable objects and abstract plains, and through the painting process, imagery is revealed and disguised at the same time. The same approach is applicable to the etching he produced at Villa Lena – the common landscape motifs, such as a path or a tree – are hinted in the etching, creating metaphors and acting as a device for abstraction, underlying Benjamin's interest in the ambiguity of visual information and the abstract forms.
Benjamin Brett (b. 1982, Norwich, UK) holds an MA in Painting from the Royal College of Art, London.
-----
Il Bisonte is a print-workshop for graphic arts founded in Florence in 1959 by Maria Luigia Guaita.
Many artists – both Italian and non – accepted the invitation to work at Il Bisonte. including members of the Futurist movement -
Gino Severini, Carlo Carrà, Alberto Magnelli, and such international stars as Pablo Picasso, Jacques Lipchitz, Helen Chadwick, Alexander Calder and Henry Moore.
In 1983 Il Bisonte became a non-profit Cultural Centre and opened an international school, with the focus to preserve the teaching and printing of the traditional engraving techniques.